Costume design, hire, alterations and sewing service available in Bondi, near Bondi Junction in Sydney's Eastern Suburbs.
We made this amazing costume for a customer to wear to a comic book convention.
[box type="info"]Agent Costume can custom make or hire you a costume for your next fancy dress party, film shoot, or event[/box]
Dr Fate! He's going to Sydney's Supernova today!
I made the Lycra suit, collar, belt, overjocks, boots and cape, my husband made the fibre glass helmet.
We're very happy with the way this turned out.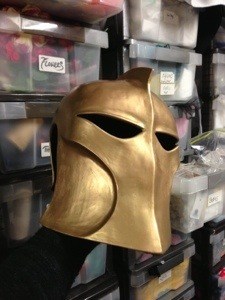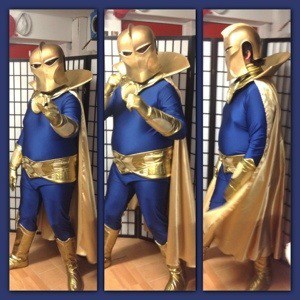 [box type="tick" style="rounded" border="full"]Keep scrolling down to Contact Agent costume for your next party costume! Custom made or party hire![/box]